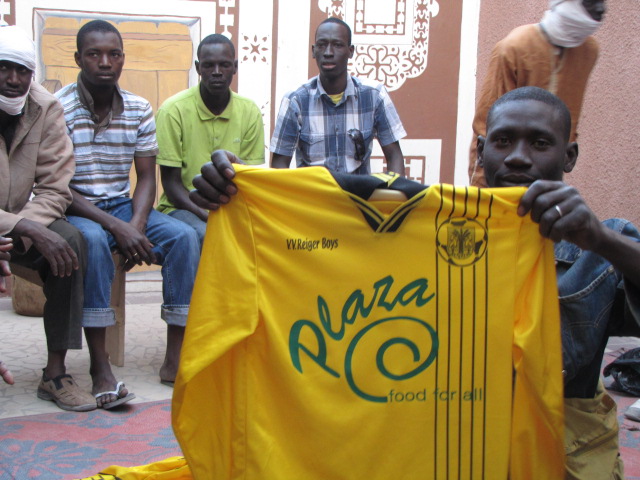 Project Description
With the container, two huge sports bags full of beautiful clothes came along for these great football players. The boys are delighted with the outfit.
They are now registered in a game planning for healthy youth soccer in Nouakchott. This is special, because there still are great difficulties within the minds, that deaf can everything but hear.
Maison des Sourds (the photos) helps the deaf to get out of the cover-up in Mauritania with good results. A soccer club of deaf youth playing with and against 'hearing' soccer clubs, helps tremendously.
Huge thanks to all members of African Deaf Sports on behalf of these players
(60 members, in the club at present).