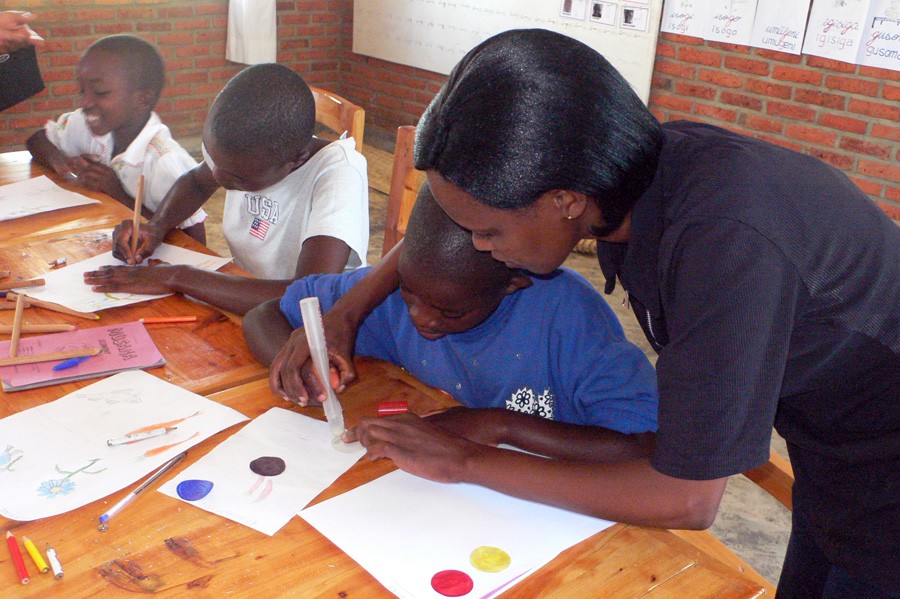 Project Description
The rwandese word Komera means 'be strong' or 'be courageous'.
At this champ in the jungle of Rwanda in the midst of the poor population, 3 family homes and 3 classrooms are located for 40 children with a restriction. A home for deaf children, a home for severe traumatized children and a home for children with a cerebral- sometimes physical disability. They all have problems in communicating.
Komera's goal is, to free children within these sections from their respective isolation and to give them acces to their rights as a human being. The core of the programm is to offer children and their families a specialized way of communication.
---
Read more about this subject at visualisation center Komera.