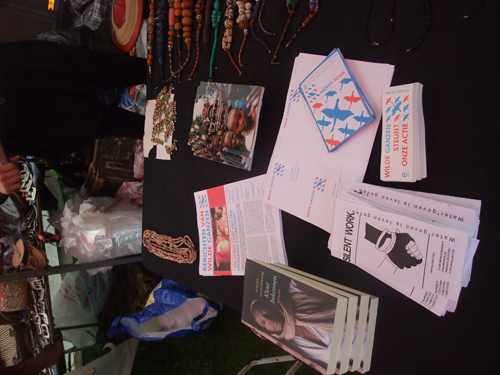 School for Deaf in Mauritania and radio t.v.
In cooperation with the Wilde Ganzen Foundation, a project of SilentWork will be brought to attention by radio and TV. It concerns the School for the Deaf founded by SilentWork in Mauritania. On Sunday, December 5, 2010 will be at 10.58 and 17.58 on Nederland 2 this campaign of SilentWork will be brought to the attention. This is great news as the Wilde Ganzen Foundation has managed since 53 years to support numerous people and institutions by an announcement on radio and TV. This gives the Dutch population, a growing confidence in organizations like SilentWork.
Foundation Wilde Ganzen (Wild Geese) supports as well our action on the recruitment of finance for our projects.