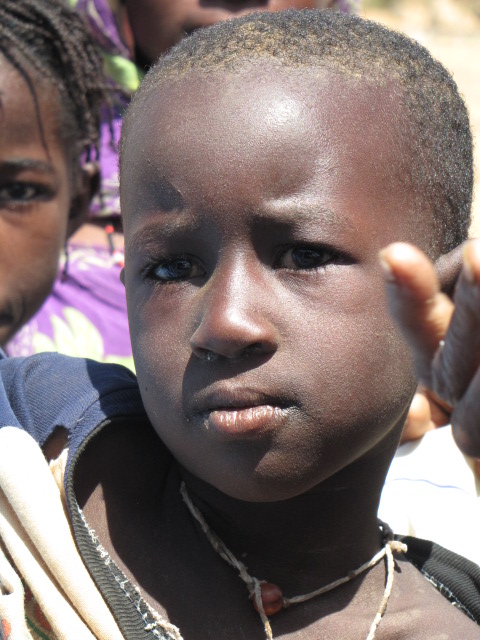 MA82 Poor, but yet so rich
A few years ago In a village in Mauritania a former slave community settled. They live at the edge of the village and receive drinking water from the village. Ensuring their own maintenance (at least) by the raising of sheep and a piece of agricultural land, where particularly care for. It is a strong community.
A few years ago at a visit to this village, a crying mother brought to me this child, severely malnourished, high fever. Everyone knows that images on TV. But getting this child pushed in your hands by a weeping woman in rags, grabs you. We took baby and mother to the hospital. The Doctor saw no possibility of healing, he could not invest time and money. We went to the pharmacy to buy the necessary medications and helped ourselves the child to survive the first day in the hospital. We took home the mother and child until it was strong enough to return to the family.
Now four years later this kid: healthy and bright.
Poor, but yet so rich.