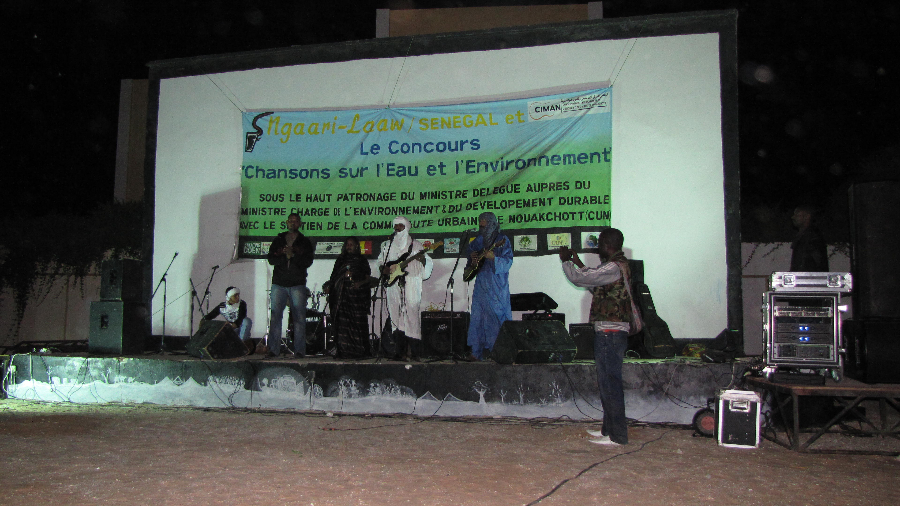 Impressive moment in Nouakchott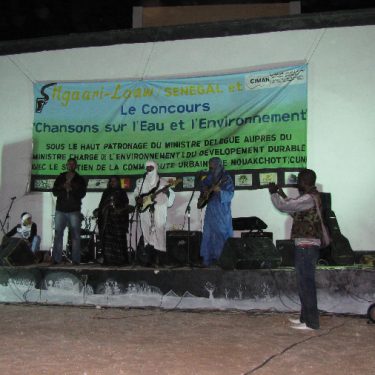 24th of January Le concours "Chansons sur l'eau et l'Environnement"  ( the concour: Songs for water and environment) was held in the capital Nouakchott, organized by Ngaari Laaw, a singer from Senegal.
This is very special in Mauritania. For years there were no musical events.
Because water is the central issue, I was invited. 12 different groups performed on stage. One of the groups (youth) devoted a rap to the mother of the water, "Maman L'Eau" (this is how they call me). More importantly, there was an (improvised) group" Etrane the Timbuktu ", refugees from Mali. The organization had made ​​it possible that they could join the concour.
At the start there was a minute of silence which was respected by all: The Peul, Soninke, Wolof, the Haritiem, these are the black population, and the white Arabs and fundamentalists, often recognizable by the long beards and clothing. And of course by me, the only white person.
This moment and the song was emotional for all attendees including most young people.
Impressive!