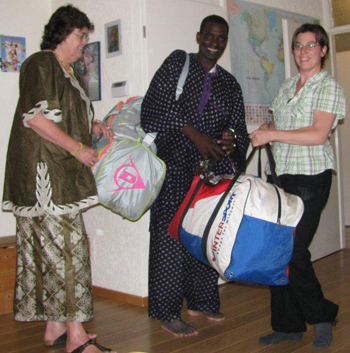 Africa Sports supports the soccer players of the Maison des Sourds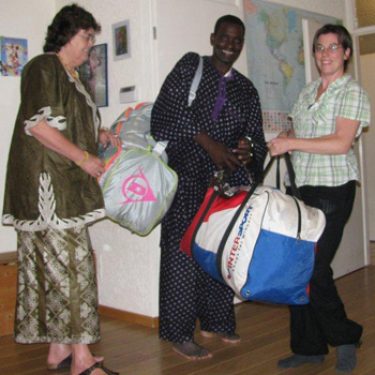 Africa Sport has already helped SilentWork before with a donation for deaf children in Senegal. This time again with two sports bags full of tracksuits, soccer pants, shirts and socks from VV. Reiger Boys of Heerhugowaard, for the deaf youngsters of Maison des Sourds ( House of the Deaf ).
In their spare time these guys, who formerly lived on the streets, love to play soccer and preferably in real soccer gear.
Wiljo Woodi Oosterom, together with her husband Abou Demba Ba have picked up the bags.