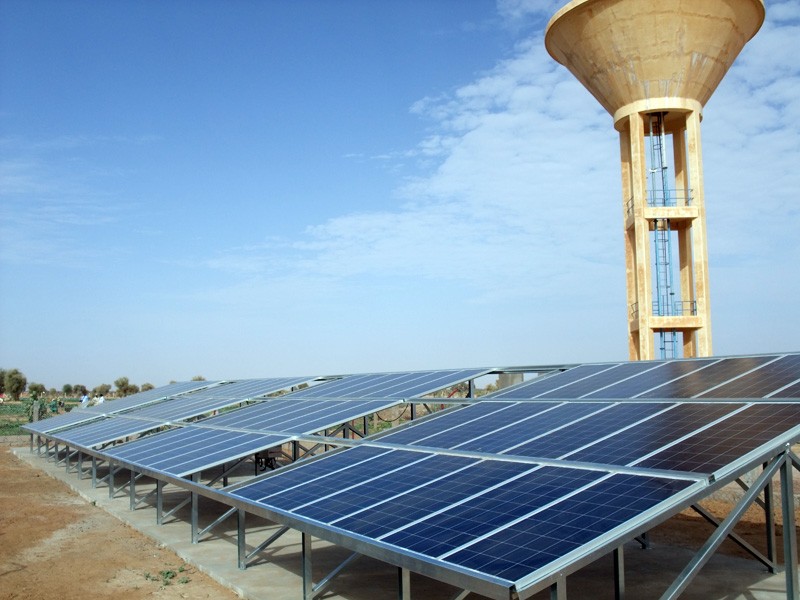 Project Description
In 2009, we started installing solar energy in the village of Silent Work's first of the now five large, regional water projects. In 2002, we had drilled a deep well, constructed a water-tower, and installed a water tube network, water metres and village taps. We also had built a school, healthcare centre, a studio for women and a youth centre.
To power those facilities we have installed 75 solar energy panels.
Every day, the water tower pump now provides between 100,000 and 150,000 liters of clean drinking water! The school is able to use a computer. Women are able to use a electric sewing machine tailored for mosquito-nets. The youngsters have started IT training. The healthcare centre now has lighting and a solar cooling box for vaccinations.
Clean, sustainable and not expensive.
The money saved by all this, will provide for other needs in the development of the village, without outside support.