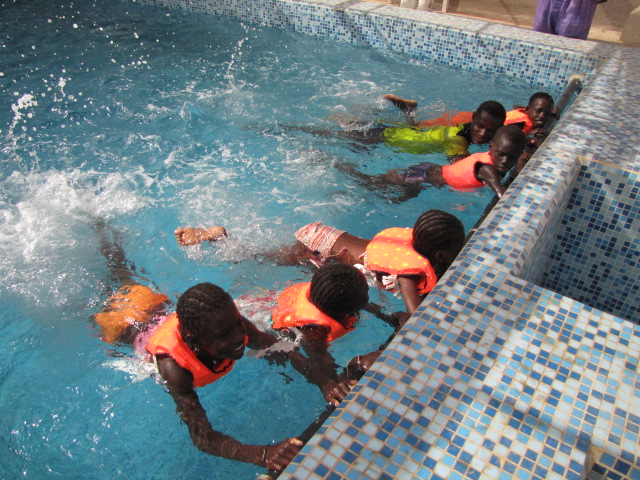 Project Description
The first group are deaf children, who – until they could join our school- just sat down at home and hardly came outdoors. Now they are radiant children!
They were frightened but thought it to be thrilling as well. Even the most frightened child wanted to jump in the pool for a second time. Swimming is such joy for deaf children. They do not need words: there is not much talking in a pool and everyone understands each other with simple gestures.
A second group are children with severe burns (they do not want to be photographed).
A third group consists of children with poliomyelitis.
A fourth group: the so called albino children. The groups are small but all these children had to overcome the shyness to show their handicapped features. We do respect that, that is why they are divided in small groups. The pool is small, but situated in a beautiful  protected spot between the trees. A heartwarming experience to see  frightened withdrawn children change in radiant enthusiast girls and boys.